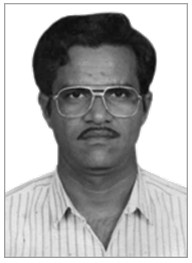 SHAIKH PETROLEUM was leas established in the year 1983 under the dynamic leadership of Late Mr. Gulam Mahyuddin Shaikh. "Shaikh Bhai"
Established more than two decades ago, SHAIKH PETROLEUM is one of the reliable names in the Oil & Petroleum Market in Bharuch Dist. We deal in Light Diesel Oil (L.D.O), Furnace Oil (F.O), C9,C10 & MTO in Gujarat territory.
STAYAM TRANSPORT CO Our Transportation business started way in year 1983. We deal in transportation of Oil & Petroleum Products.
Mission Statement
Shaikh Petroleum is dedicated to providing the greatest value to our customers through the highest level of service and quality. We work hard every day to meet & exceed customer's requirement.
Our Infrastructure
We have full fledged Warehouse situated in, Gujarat Industrial Development Corporation Estate, Ankleshwar at Gujarat (India). Warehouse has large capacity of storage with temperature maintenance and good aeration. Our Corporate office is also at Ankles war. Our personnel are our key strength. We have about skilled and semiskilled workers. They are result oriented and highly motivated to give their best performance. Our team of well-qualified management personnel and staff are available round the clock to serve the customer up to his satisfaction.
Our Aim
Our aim is to take customer care and maximize customer satisfaction & this shall be achieved through:
Effective co-ordination among marketing, purchase, maintenance and other functions for enhancing efficiency and capability of the organization.
Compliance to regulations.
Emphasis on sharing information, training and team work.
Provision of adequate resources. At Shaikh Petroleum's, we aim at delivering high quality products that promise you strength and durability. We would be glad to receive all your inquiries. We assure that you would always get best product range from us at competitive prices.